Accomplishments and Testimonials
We understand the importance of value and trust. Learn about our credibility to ensure alignment.
Accomplishments
Created staffing strategies and decreased hourly turnover by 5%. This was achieved by building partnerships with local organizations and campus School of Hospitality, in addition to enhancing job descriptions and creating standard interview questions for specific positions resulting in consistency.

Through process improvement outlined the current and future state of the firm's recruiting process resulting in the implementation of an applicant tracking system which automates the process, eliminates error, safes time, and ensures compliance and consistency, while improving the candidate experience.

Interim VP of HR supporting a workforce of 160 employees; identified talent needed for vacant HR positions, maintained HR standards, identifed opportunity, implemented quick changes that enhanced experience for employees while creating and executing a robust transition plan for the permanent VP of HR.
In 6 weeks successfully conceptualized, planned and executed a "first time" all employee retreat with a focus on mission and values. Lead the enhancement of the company career website and applicant tracking system implementation by partnering with on-site team and departments.

Planned and executed the centralization of 22 decentralized HR functions locations across campus and streamlined standards, communication, personnel data, and compliance; resulting in a savings of 73K and a reduction of 2 FTEs.

Assisted with the development and facilitation of an 8 module training program for managers company-wide to ensure consistency of knowledge, practice, procedure and approach resulting in engagement and enhancement in managerial skills.
"YES! Meghan is amazing to work with! Her passion and thoughtfulness was spot on and what makes me see her as a trusted partner with a creative and engaging lens for her clients and employees. You cannot go wrong engaging with Steinberg HR. They are creative, fun and show results!"
Jerry Rubin, CEO and President
A solution was needed, and Meghan delivered with impact and agility. Meghan came to us 7 months ago, initially to fill the gap and need within our HR department. She professionally and seamlessly took on the responsibility as acting VP of HR; collaborated with our leadership team, supported and lifted the agency and its employees, while identifying new HR competencies and skills, along with the talent to fill the role. I trusted Meghan to transition our permanent HR leader, which was instrumental. Since this time she has been a "thought partner" with leadership and has lead projects to enhance and maximize our systems, JVS brand, and employee engagement. We look forward to continued, creative and innovative partnerships. I would recommend as she is effective and trustworthy."
Sean Driscoll, Principle BBSquared and LGBT Ambassador
"Thank you Meghan Steinberg, President of SteinbergHR for being our FIRST Ally to come in as a SmallBiz Founding Member to the Massachusetts LGBT Chamber of Commerce, Inc. You set the tone and example that our chamber welcomes the support AND participation of allies! Our chamber is poised to foster connective intersectionality across diverse small business communities."
Rebecca L. Thomas, Esq, Founding Partner
"SteinbergHR was a tremendous asset in launching our personal injury law firm. We were provided with expertise and guidance in employee hiring and management, as well as connections to other trusted advisors that we needed to start our practice. Most importantly, we received personal attention and direct access to the President of SteinbergHR, Meghan Steinberg, who responded to our inquiries and requests promptly and professionally. SteinbergHR would be an asset to any company or team."
Diane M. Felicio, Ph.D., COO
"It's worth the investment. Period. Hiring Meghan to help with our recruitment needs made a tremendous difference in the pace with which we were able to move the hiring process for an executive assistant and I am certain that it improved the candidate pool that we were able to build. Not only was I impressed with Meghan's follow through, all of the individuals we interviewed had nothing but positive things to say about Meghan's approach and professionalism. It has been a pleasure working with her and I would hire her again without hesitation."
Mitchell Frania, General Manager
"SteinbergHR's assistance and direction with implementing job descriptions and staff assessments was invaluable and very helpful to a venue that has never established such a program before. The Hope Club looks forward to working with Meghan & SteinbergHR in the future for employee engagements, training and other HR enhancements."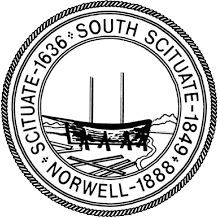 Barbara Childs, Human Resource Director
"Meghan Steinberg is highly knowledgeable in all areas of Human Resources. She is highly customer focused and her keen analytical skills can help your business solve any HR issue you may have. In addition to her many years of corporate expertise, she has worked with non-profit organizations and municipal government. Meghan is highly ethical, a hard worker, and has interpersonal skills that help her work with all types of personalities and position levels. Meghan also understands how municipal HR works; she is a current and very active member of the Town of Norwell Personnel Board."
Virginia Gutierrez, Director and Nurse Practitioner
"Meghan embodies the best practices of a highly experienced human resources professional, leading by example while facilitating development of management leadership capabilities. She develops a through understanding of department's operational demands at every level of the workforce. Meghan is a consummate team player, cultivates relationships and has a collaborative approach."
Ryan Fleming, Lead Counsel, Global Employment Law
"Meghan is a dedicated and diligent Human Resources professional. Over the course of three years we worked closely together on dozens of matters. Meghan takes the time not only to understand the legal and policy implications of a particular HR situation, but the cultural and personal impacts as well. This makes her an effective HR professional as she is able to navigate through the complicated legal world of HR while also maintaining a high degree of trust and cooperation with the employee complement she interacts with on a daily basis."
Joshua Hubbard, Principle
"Meghan is an intelligent, motivated manager who takes on challenges with an uncommon enthusiasm. What I appreciate most is her willingness to embrace a diverse set of responsibilities and master whatever she needed to, to succeed; with a smile throughout the process."
"From day one Meghan made sure my on-boarding into ARAMARK was on point, questions answered, office set, and key contacts and important players were at my finger tips! Meghan made sure that people were made comfortable and knowledgeable their first few critical days/weeks on the job. It reflects deep on the organization when your HR lead "owns" their role and the team feels confident that they are not only heard but known. Meghan's effective communication skills, professional guidance, and her ability to mentor and develop associates shines brightly when you are in her company. Meghan exemplifies a true Human Resource professional!"
Christine Thompson, Human Resources Director
"Meghan is a dedicated, knowledgeable and experienced HR professional, always striving to build relationships, develop culture and to drive the human resources function strategically in alignment with business objectives. She encourages her team and is a trusted resource at all levels of the organization. Meghan has been my mentor in human resources for almost 10 years. In that time, she has challenged me to think more critically and to communicate with confidence and assertiveness in the workplace.
Claire Fadel, Senior Talent Aqisition Specialist
"Meghan was an excellent energy and force. Meghan does the right thing, even when it's the hard thing to do. She is an authentic leader and a great cheerleader to colleagues and employees. Meghan was able to accomplish a great deal because of her connections with others and her organizational skills. She is fast paced and not afraid of a challenge! Meghan was a great leader and mentor to me. She was motivational and inspirational when things got bumpy."